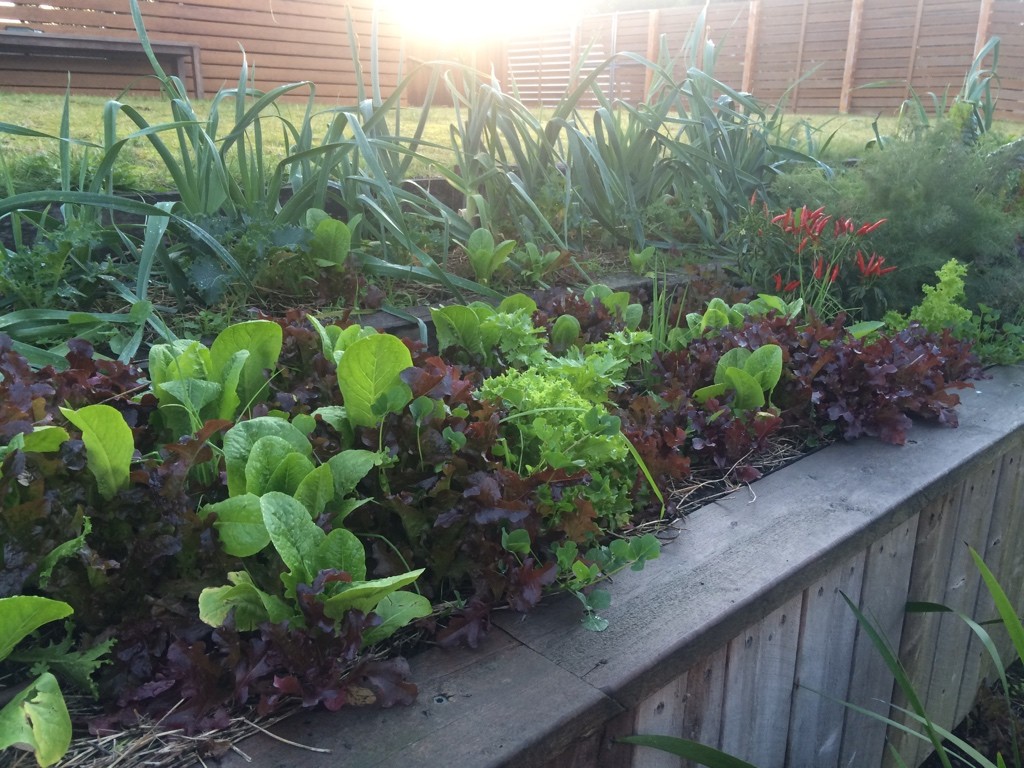 Autumn is a fantastic season to be in the garden, with frequent rains and plenty of sunshine for strong growth. And with potentially a little more time on our collective hands over the next little while, what better activity for the whole family to enjoy than to get some more fruit and vegetable plants in the ground.
It's times like these that being a little self sufficient really brings its rewards. Taking the next step from growing a couple of herbs in pots and a few broccoli in your veggie garden is really quite simple. All it takes is a little more time, of which we agree many of us can spare at the moment with the current activity restrictions.
You don't need to work it all out yourself either. Many people in your neighbourhood are producing their own backyard food successfully, and most would willingly share their knowledge. A lot of pride comes with growing and harvesting clean and nutritious fruit and vegetables. And if the face-to-face contact guidelines get stricter, of course there's always the phone or unlimited resources on-line!
So if you are going to expand the range of fruit and vegetables in your edible garden, where should you start? Generally the criteria that we look at is: can I purchase it readily, cheaply and/or locally; is it going to provide a valuable source of nutrition; and how hard is it to grow? These questions become more important if you have limited growing space. For example, growing a few kale plants would be more prudent than growing onions. Yes they are very different crops, but fresh kale is not cheap, is very nutritious, and easy to grow. Onions are quite the opposite. So, you might prioritise that space in your garden to kale.
Following our criteria, for April/May plantings you may want to consider beetroot, broccoli, kale, cauliflower, snow peas, broad beans, garlic, silverbeet, celery, spinach and radish. You can also plant all your salad greens; lettuces, Asian greens, rocquette, spring onions and leek. And more herbs!
Most of us will have space for at least a couple of large pots to grow a lemon and orange tree. Others may have room to grow many more fruit trees, but instead our yard is consumed with little used lawn and unnecessarily wasted space. Growing fruit trees is not difficult and incredibly rewarding. There are many difficult to find, highly nutritious and easy to grow fruits that you can grow outside your back door. Well worth a go.
Preserving excess harvests is another self-sufficient activity that is taking on a new relevance. And a most rewarding way to spend surplus time. We may not be able to go to the local [insert activity here] on the weekend, but we can make delicious condiments and bottle or freeze abundant fruit and vegetables. And if the idea of preserving doesn't tickle your fancy, there are others in our community that are likely struggling a little at the moment. If your family is healthy, consider sharing with your neighbours or groups like the Southern Peninsula Community Support and Information Centre (SPCSIC).
Take care of yourselves and others…and happy gardening.